Here at J Jolliffe Ltd, we pride ourselves on the quality of work we provide to our customers across the South East.
Whether you need roof repairs in East London, painting and decorating in North London, or builders services in Essex, you can depend on us to produce work of the highest standard.
For more than 150 years, we have been part of the local building industry, making us one of the region's longest-serving building contractors. In that time, we have assisted thousands of customers with a wide variety of projects, guaranteeing exceptional workmanship and unbeatable customer service every time.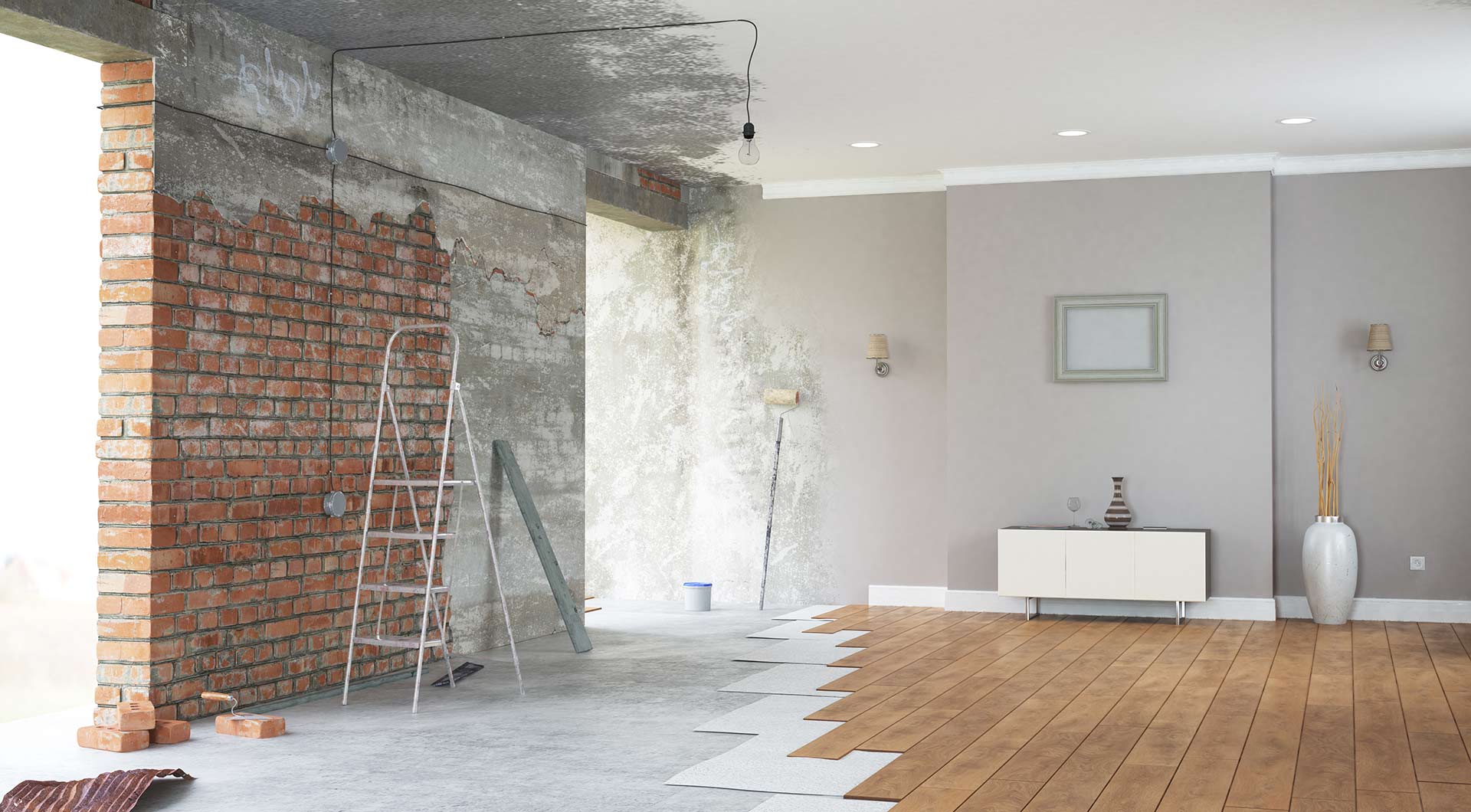 Of course, you don't have to take our word on that. On this page, you will find several reviews from just some of those satisfied customers. Each of these is a genuine, independent testimonial from one of our valued customers in the region. You will be able to see for yourself exactly what they think about the standard of building work and care we deliver.
Fantastic service. Fantastic people
Very pleased with recent work undertaken by J.Jolliffe Ltd on my listed property. Communication was excellent and the decorating and repair works were all to a very high standard and completed on time. The contractors were polite and efficient in their work and all round provided an excellent level of service.
We recently employed this company to carry out a number of different works inside and outside our house using a decorator/plumber/carpenter/roofer/scaffolders and an electrician. The level of service was excellent and the quality of the work superb. All tradesmen were professional, extremely helpful and polite and a pleasure to have in the house, which we believe to be very important when a job lasts for a number of weeks as in our case. We have had a number of people complimenting us on the outside work to our house and would not hesitate in recommending J Jolliffe Ltd to prospective future clients. We have already confirmed to the company that we would use them again for further work. In addition, the office staff are very approachable and helpful and resolve your queries should you have any. All in all, this has been a very pleasurable and experience free of stress and worry on our part.
My decorator Gavin who was sorting a big insurance job was excellent. He arrived on time was always checking I was happy as the work was going along . Left a professional finish always cleared up behind himself. A very friendly man and was brilliant with my kitten who wanted to investigate everything.
My insurance company appointed J Jolliffe Ltd as the contractors to do the subsidence repair work to my house. I found them to be honest and reliable. Steve and Craig were easy to deal with and I would be happy to recommend them to others. Steve in particular responded quickly and efficiently to my every query. I could not have asked for a better service.
J Jolliffe Ltd - A cost-effective Plumber in Snaresbrook. Quite happy with its services for residential and commercial houses.
J Jolliffe Ltd, one of the best local builders in Barking that provides best quality building services not only in Barking but also across United Kingdom at the most competitive price.
Worked with j-joliffe for many years and would not have anyone else do building work on my house
Recently had our bathroom and kitchen replaced. Absolutely over the moon, everything looks stunning and the guys were brilliant from start to finish. I am so so pleased and would/ have recommended to all of my friends.
Jolliffe were extremely knowledgeable and patient helping me refurbish my first property. They managed multiple trades on my behalf and their communication throughout the refurbishment program was excellent. Quality of the work is extremely high and I recommend them thoroughly.
We were extremely impressed by the various trades people and craftsmen who undertook a range of work over a three month period ie brickwork, plumbing, tiling, plastering, electrical, painting and decorating. Nothing was too much trouble and they found solutions to all the hiccups and snags one inevitably encounters with this kind of work. They were efficient, clean and tidy workers, always helpful and a pleasure to have around our property.
My insurance company appointed J Jolliffe's Ltd Wanstead, Craig the surveyor came to have a look at the damage, and he was very knowledgeable and talked me through the process. I had to wait serval weeks for the right team to come available, I can honestly say it was worth the wait. I had a few niggles with minor mess and disruption, but this is to be expected with this type of building work. I was very happy with the finished job. Thank you, Craig, for all your input and steve for all the help over the phone. Fantastic communication from the whole team.
Thank you so much for all your help, such a lovely job, excellent young man Craig-who was so helpful, very clean and tidy. Fantastic communication from the office. Thank you
The service provided was helpful, thorough, professional. Joliffe made a stressful process a lot easier. We were in good safe capable hands. Everyone was always helpful/responsive whenever I had a query. The work has been carried out to a high standard; it looks lovely. The materials good quality, staff were lovely, Kevin the builder was great. The flat was left clean, we did not have to do anything other than provide keys. I would certainly recommend Joliffe to anyone needing building/repairs plumbing, electrician, carpenter.
First class, professional service from start to finish: estimating the cost of demolishing an old conservatory, organising new structure, supervising, and finishing the interior eg electrics, decorating. Nothing was too much trouble, everything flowed like clockwork such as delivery and collection of skips, outside toilet etc., and I felt totally confident in the safety and quality of works undertaken . Really friendly and efficient Joliffe employees, from reception staff, to builders, electricians... The finished conservatory is beautiful!
J. Jolliffe Ltd Builders repaired the damage corner of our ceiling and wall. Communication with the sales team was good and the tradesmen were friendly, punctual, clean with no disruption caused during repair works.
I've had excellent service from this company without fail, the workers take a pride in their work. Just had my bathroom flat roof done, super job
We hope that these reviews have convinced you to contact J Jolliffe Ltd the next time you need a reliable building contractor in East London, North London, or Essex. Call us on 0208 989 0094 to get your free, no-obligation quote.